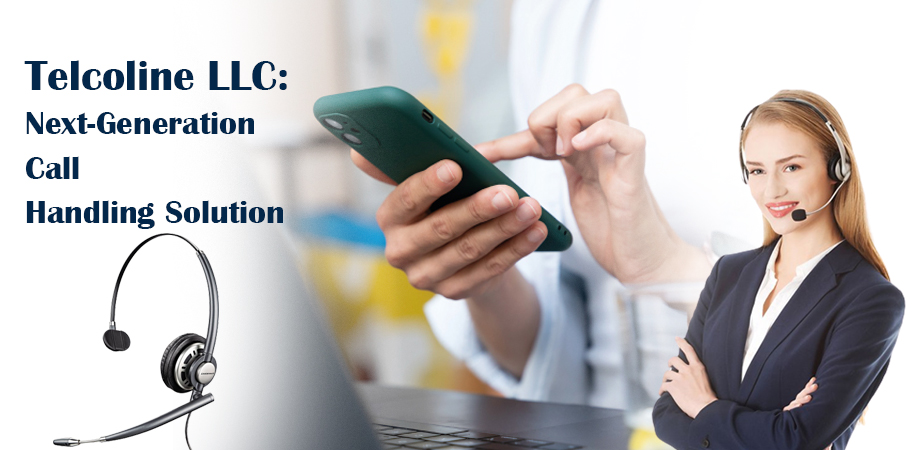 This blog will examine the most recent call-handling capabilities from Telcoline LLC, their advantages, and how they help businesses interact more effectively.
Successful businesses are built on effective communication. Companies need adaptable and simple call-handling solutions in today's fast-paced world to meet their specific requirements. With its latest call handling improvements, Telcoline LLC, a top cloud communications platform, has moved forwards in response to this demand. These upgrades, created especially for small and medium-sized organizations, aim to change how users manage their calls completely.
New Customization Levels:
Before, customers could have felt constrained by the absence of choices for customizing their call-handling policies. Telcoline LLC has solved this issue and given consumers more options with the most recent release. Users may now design unique call rules from their desktop and mobile applications. Furthermore, it gives companies more control over communication procedures because they may customize the call-handling settings to suit their needs.
Personalized greetings, distinctive ring settings, and other possibilities for customization are now available. Businesses can now improve the caller experience by creating personalized greeting messages. They can also set the number of rings before a call is transferred to voicemail, preventing missed opportunities. This degree of personalization enables organizations to present a polished and distinctive image during consumer interactions.
Administrators' Unified View:
Telcoline LLC is aware of how critical a unified view is for admins. With the most recent upgrade, the user app and admin portal settings are now in sync. Having a consolidated view of call-handling rules gives administrators an advantage when managing and assisting users. The unified view improves administrative effectiveness by reducing the process of managing communication settings for the entire organization.
The Wizard of the Call Rule:
The brand-new custom call rule wizard from Telcoline LLC is a potent tool that makes it easier to create unique call-handling rules. Users can create customized rules to meet their communication needs with just a few clicks. The wizard guarantees a quick and easy process, enabling users to save effort and time in configuring the settings of their call handling.
The Call-Handling Experience Can Be Improved:
Users must update their Telcoline LLC apps to version 23.2.30 to use these exciting new capabilities. Through the desktop app, upgrading is easy to complete. Users can visit the settings and modify their call-handling rules when updated. Telcoline LLC is dedicated to creating user-friendly designs so that everyone, regardless of technological proficiency, may effortlessly traverse the procedure.
The Commitment of Telcoline LLC to Communication Revolutionization:
Telcoline LLC's commitment to transforming business communication is demonstrated by its next-generation call-handling improvements. Telcoline LLC enables organizations to connect more effectively and professionally by offering a variety of customized choices, a unified view for administrators, and an easy-to-use call rule wizard.
Advantages for Business:
#1 Enhanced Efficiency
Managing call-handling settings for various users is easier with a uniform view for administrators. This effectiveness translates into greater productivity and time management.
#2 Personalized Image
Companies can give their callers a personalized impression using custom call-handling rules. Businesses can improve their identity and professionalism by creating custom greetings and voicemail choices.
#3 Better Call Management
Setting up call handling rules is made easier with the call rule wizard. Users can readily put up complex rules, ensuring that urgent calls are answered immediately.
#4 Enhanced User Experience:
A better user experience is provided by the new call management capabilities, which make it possible for users to handle their calls effectively and logically. Callers are more satisfied with personalized greetings and ring settings, which enhances their opinion of the company.
The latest call handling improvements from Telcoline LLC represent a development in the ability of organizations to interact successfully. Telcoline LLC gives users more customization options, a unified view for managers, and an easy-to-use call rule wizard so they can customize their communication settings to meet their specific requirements.
This degree of adaptability improves user experience, increases productivity, and gives firms a professional appearance. Businesses can reimagine their communication experiences and stay ahead in the fast-paced world of contemporary corporate communication by using Telcoline LLC's next-generation call handling.
Conclusion:
This blog post outlined Telcoline LLC's next-generation call-handling solutions. If you are still wandering for more information, you must visit our website anytime.