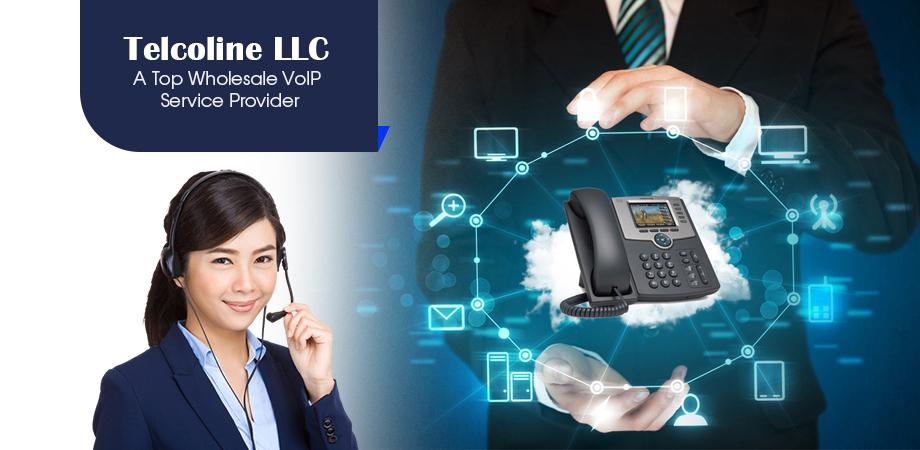 In the telecoms sector, wholesale VoIP has emerged as a game-changer, completely altering how local and international firms communicate. This service offers affordable and effective voice communication solutions provided by wholesale carriers to other service providers. This blog post will discuss the idea of wholesale VoIP, its advantages for companies, and some of the top wholesale VoIP service providers such as Telcoline LLC.
Understanding of Wholesale VoIP:
With the use of wholesale VoIP, service providers can expand their networks and give their clients access to international calling. Wholesale VoIP providers handle the infrastructure, offering businesses the advantage of utilizing a sophisticated voice communication system without the difficulties of operating it themselves, in contrast to traditional telephone lines, where service providers oversee the entire back-end process.
Service providers looking for cost-effective access to premium communication options and competitive benefits are the primary target market for wholesale VoIP. As more companies understand VoIP's benefits, there has been a noticeable increase in demand for wholesale IP solutions.
Take A Look At The Advantages Of Wholesale VoIP
You must also be aware of the many pros of using Wholesale VoIP. So, if you want to know about the same, you must review the following information.
Cost-Effectiveness: The affordability of wholesale VoIP is one of its main advantages. Businesses can dramatically lower their communication costs, especially for international calls, by routeing calls over the Internet rather than through traditional telephone lines.
Easy Scalability: Businesses may quickly extend their phone systems without the need for extra in-house equipment, thanks to the easy scalability provided by wholesale VoIP solutions. When compared to conventional PABX systems, which can be difficult and expensive to scale, this agility is a big benefit.
Efficiency Gains: By streamlining communication procedures, wholesale VoIP providers increase efficiency. Businesses can concentrate on their core competencies while outsourcing the maintenance of their communication systems thanks to eliminating physical infrastructure.
Solutions with Many Features: Wholesale VoIP services have many features, including incoming and outbound call services, E911 support, toll-free numbers (8YY), Caller ID Name (CNAM), and others. These features enable companies to provide their clients with excellent communication services.
Get To Know What Is Wholesale Voice Termination
VoIP wholesale communication is conducted via a tiring mechanism. Based on anticipated traffic quantities, wholesale providers purchase connections at the tier 1 level, with tariffs falling as call volumes rise. Then, to recoup their costs, these tier 1 wholesalers give call services to other companies.
Smaller enterprises can launch wholesale VoIP termination businesses at the tier 2 level with comparatively cheap investments. Due to lower administrative expenses, these companies may provide services under their brands and at competitive prices.
How to Choose the Best Wholesale VoIP Service Provider to Use?
Choosing the best wholesale VoIP service provider is essential for companies that rely heavily on phone services. Before choosing a supplier, it is crucial to consider their track record and reputation. VoIP service providers with a proven track record, like IDT, give organizations the certainty of dependable, high-quality communication solutions.
Most effective Wholesale VoIP Service Providers:
Telcoline LLC is a top wholesale VoIP service provider that meets the demands of deployed onsite and hosted PBX systems. Inbound and outbound calling, E911 support, toll-free lines, and CNAM services are all part of their wide range of services. Telcoline LLC provides dependable and high-quality communication solutions as a one-stop shop for telecommunication needs.
IDT: With a reputable history in the VoIP sector, IDT is a reliable wholesale VoIP service provider that provides voice termination options. They are a dependable option for companies looking for seamless and effective communication services due to their knowledge and competence.
A Few More Lines For More Clarification
Wholesale VoIP has revolutionized the telecommunications sector with its affordable and feature-rich communication solutions. Wholesale VoIP allows companies to stay in touch with their clients on a local and international level for less money and with ease, thanks to its easy scalability and effective call management.
Business adoption of the telecoms of the future has made it clear how important it is to choose the best wholesale VoIP service provider. Leading companies like Telcoline LLC have a track record of accomplishment, ensuring businesses have access to dependable, superior communication services essential to success in the contemporary corporate environment.
Conclusion:
The above blog post will help you to get to know about Wholesale VoIP in a hassle-free manner. However, you also have the option to take a look at our website for getting additional updates and information.